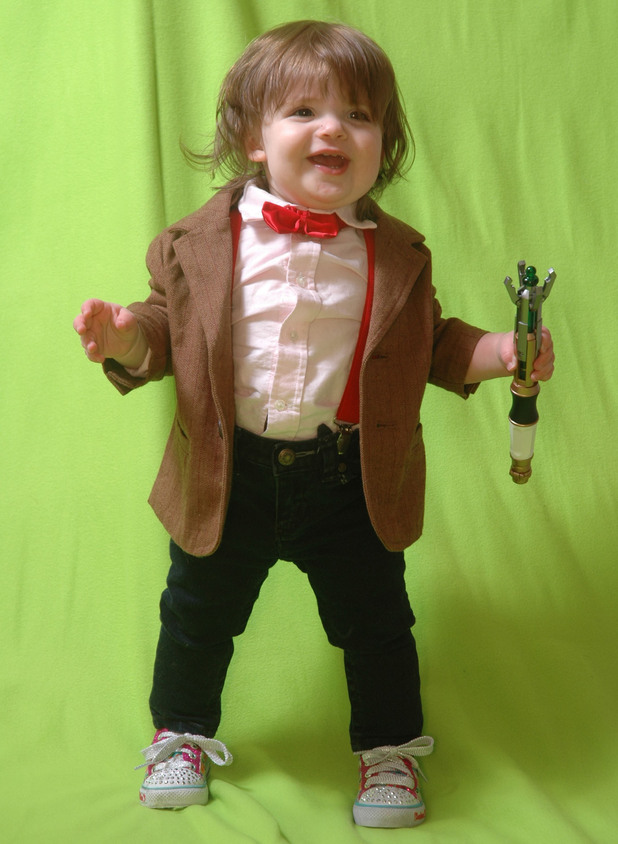 Meet Valentine, an American 2 year old with just the best parents in the world. They've taken the time and effort that other parents would spend on teaching their children to, you know, speak, and go to the toilet in places that aren't their pants, and decided instead to dress their daughter as each and every one of the 11 regenerations of The Doctor.
And, with another child on the way, they expect to do it all again with other characters from the series. While they're thinking Master, that's really only four costumes. Might I suggest primary companions? Little Amelia, Tiny Jamie, ity bity K-9?
If you're going to make the internet love you, while making certain your children are horrible embarrassed later in life when they find out what you did, you might as well go all hat.
Via
Digital Spy
, where you can view each regeneration.