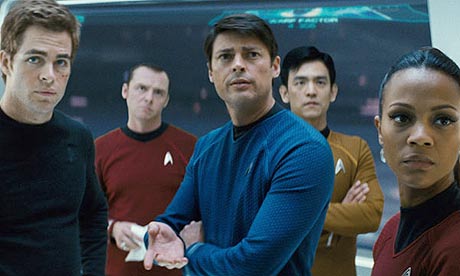 Courtesy of Paramount
Roberto Orci, one of the writers of
Star Trek
, and half of the mañata that is Kurtzman and Orci, has stated absolutely that the following characters will not be in the
Star Trek
sequel, thus quelling internet rumours run amoke. Putting an end of months and years of bickering, supposing and flat out guessing. Now we know...
Ready?
Gary Mitchell
Charlie X
Ruk
Janice Rand
The Borg
What the hell?
Really, Orci? Really? That is just being a jerk. First off, three of those are so obscure that unless you decorate your dental practice like a transporter room, you have no idea who they are. And was The Borg ever really a serious option? Is anyone really clammering to see Spock take on 4 of 19, or something like that?
Seriously, this comment is about as helpful as the one about
Van Helsing
from Kurtzman was yesterday.
Via
/Film
.