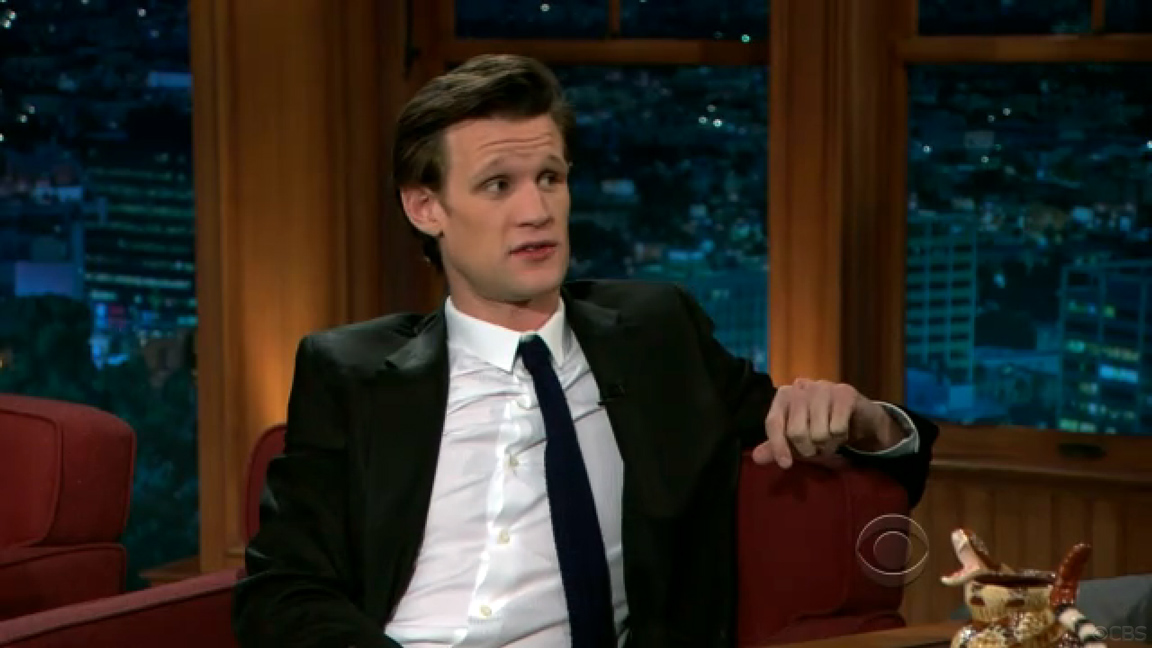 Courtesy of CBS
It seemed like it would make sense, if things had went that way.
Doctor Who
celebrates 50 years next year, and during many of those, it was an active television series. It's matched only by
James Bond
and
Coronation Street
, and
Hockey Night In Canada
, and probably a few others, but they don't matter. So, when people started to speculate when Matt Smith would be leaving the show (approximately five minutes after he signed on), at the conclusion of the seventh series, at the end of the 50th. Go out with a regeneration, and all that.
Except Steven Moffat, who is still involved with producing the currently filming seventh series, and is working with Mark Gatiss on the next series of
Sherlock
, getting ready for whenever Peter Jackson releases the stars back to merry old, has been pitching series eight to the BBC, and has made it clear that Matt Smith will be it's star. And what's more, since it's Moffat doing the pitching, that means Moffat will be returning as well. Don't pack your office up so fast, Mr. Toby Whithouse.
This is good news. It would be just as good of news if Smith had announced he was leaving. It would have been sadder, for sure, and possibly more citrus flavoured, but still good news. Because it means that
Who
continues. Through black days, and technicolour days, through rough patches and brilliant bits. Through Six and Seven, and Russell T. Davies, the show continues. I seen it at it's worst, and I've seen it at it's best, and nothing that's been around for half a century can be either exclusively. And I'm still excited to see more.
Via
Topless Robot
.