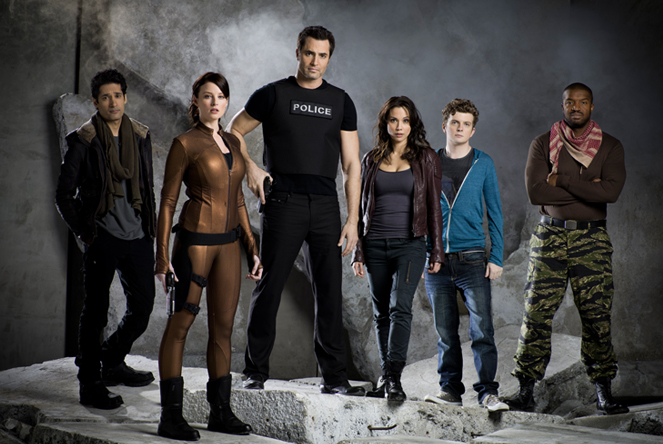 Courtesy of Shaw Media
Good news, everyone. By everyone, I of course mean, the million or so viewers that made
Continuum
Showcase's most successful original series to date. The network, already flush after the success of
Lost Girl
, have renewed the sci-fi series that saw Rachel Nichols thrown 70 years into the past to stop a terrorist group from changing the future, for a second series of 10 episodes, matching the first year's run.
The second season is expected to air in the spring. Also, rumour has it that a major US network has picked up the broadcast right, and will air them in the spring along with season two, as one long series. I would have guessed Sy-Fy, expect the rumours clearly state "major US network", not patchwork incompetents.
I
thoroughly enjoyed
season one, was excited about what they did with the concept, appreciated that they tried to steer clear on time travel cliches, or at least averted those tropes they did fall into, and am looking forward to season two.
Via
Gateworld
.