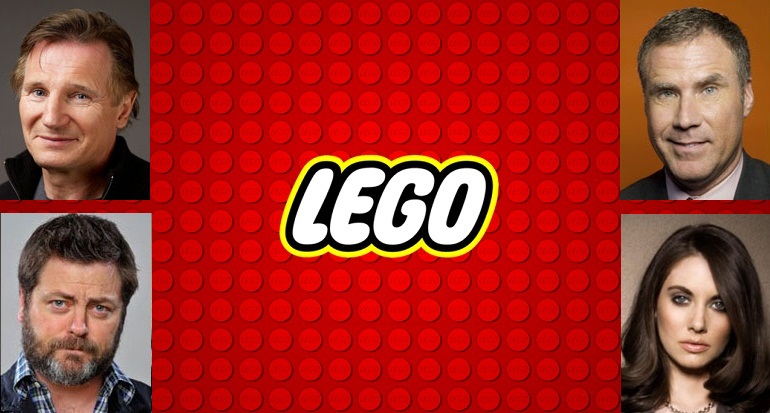 Earlier this year, when it was announced that Warner Bros was making
Lego: Piece of Resistance,
I was excited. The guys who made
Cloudy with a Chance of Meatballs
, making a story about a Lego universe that is being destroyed by blocks being glued together, incorporating all of the licensed materials, including the
DC Heroes
that Warners owns anyway (no word on how the Disney purchase of
Star Wars
will effect their appearances, if they were to appear at all). How's that not going to be fun.
I can't be, because look at this cast. Chris Pratt (Parks and Rec) as the hero Emmett, being joined by Morgan Freeman, Elizabeth Banks, Will Arnett, and Channing Tatum in various roles. And now they have announced that Will Ferrell will be playing the main villain, President Business, with Liam Neeson playing his henchmen, Bad Cop. But the real news is the casting of Alison Brie (
Community
) and Nick "Axe Swanson" Offerman as members of Emmett's strike force, with Offerman playing a pirate obsessed with getting revenge on President Business.
This movie might suck, and be a complete mess, but at least it won't be for lack of trying.
Via
First Showing
.