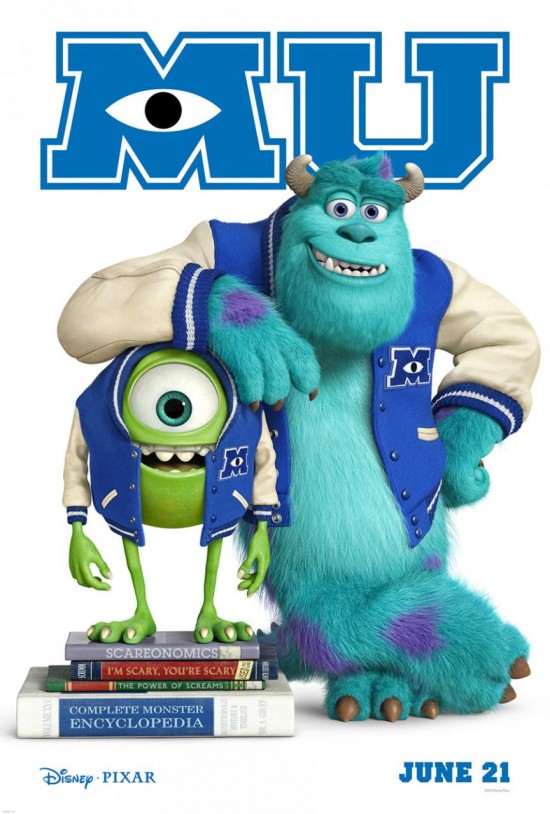 Pixar has released two new teasers for
Monsters University
, the first of which (American) is here, the second (International) is after the jump. And thanks to the earlier announcement from LionsGate,
MU
will be going head to head against Joss Whedon's
Much Ado About Nothing
. I suspect I know who will win the weekend, but I still think I'll see
Much Ado
over this. Or, at least, first. I'll see them both, don't get me wrong.
It was also let slip that
Day & Night
director (which, if you didn't see it in front of
Toy Story 3
, a) what is wrong with you, and b) you can watch
here
) Teddy Newton will be teaming with
Safety Not Guaranteed
writer Derek Connelly for a film at the studio, though no details were offered, and considering that Pixar's announced titles extend well into 2015 or later, it will be some time before we see this project materialise.
Hit the jump for the second MU poster.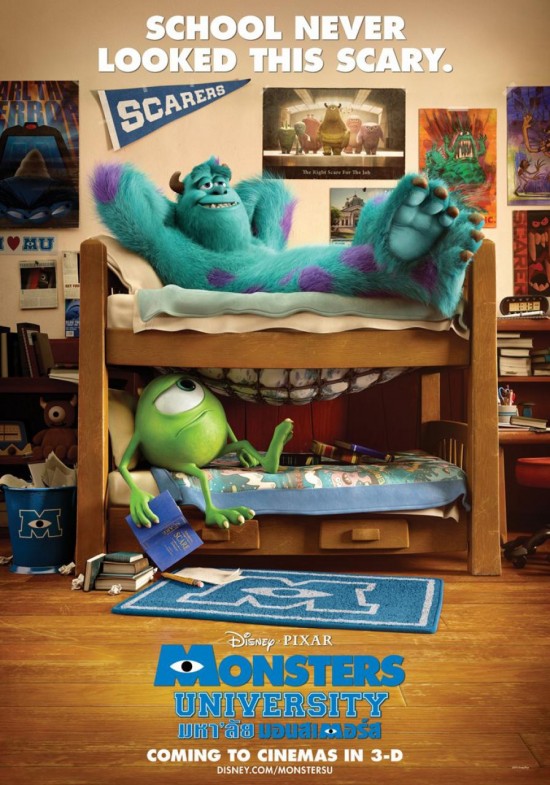 I prefer this one. It has actual personality.