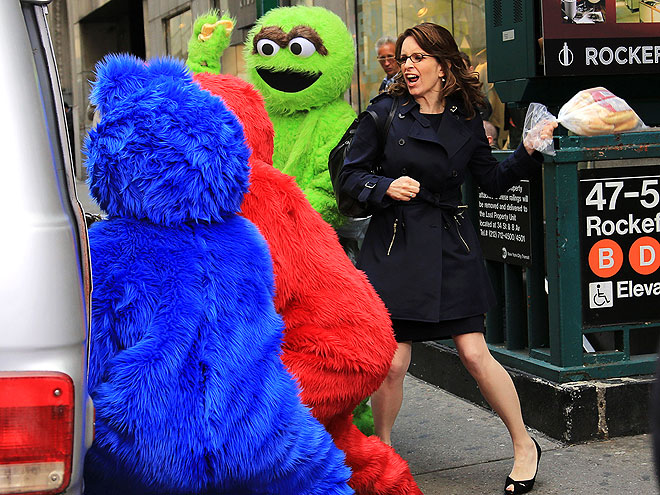 Courtesy of NBCUniversal
Rumours abound that Tina Fey is up for the female role (presumably not the femme fatale, if Hollywood casting is any indication) in the new Muppets film, currently title
The Muppets... Again
. If so, this is certainly a step in the better direction then either
Ty Burrell
or
Ricky Gervais
. Fey has the perfect personality to go with the Muppets, a performer born to costar with them. If true, this is fantastic news.
Except...
Except once again I can't help but feel that Disney is giving the Muppets the shaft. They lost Christoph Waltz, and have replaced him with three TV stars. Not that TV stars aren't actors, but the last film was filled with primarily TV actors too.
I mentioned this issue
with the cameos. It seems like bargain celebrity appearances. Not at all in keeping with the old days, when the biggest stars in the world hung out with Kermit and the gang. Is Disney still so on edge about the Muppets they aren't willing to plunk down the cash for some top tier A-listers?
If you're going to play the music, then light the gorram lights!
Via
Den of Geek
.