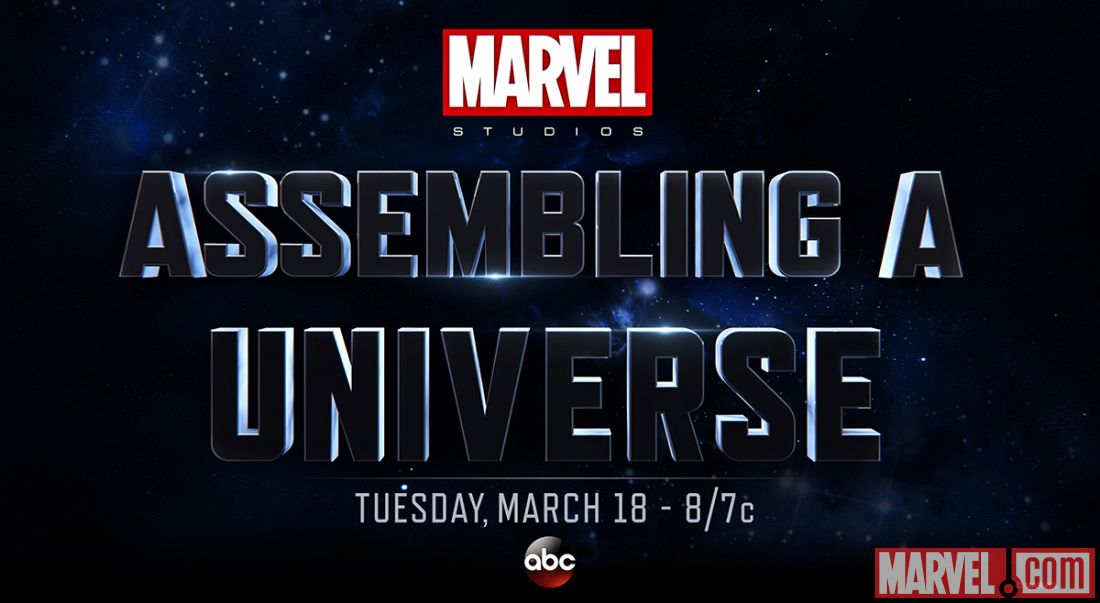 Late Friday, Marvel made the surprise announcement that Edgar Wright was stepping down from the director's chair on
Ant-man
. This was, to say the least, surprising. Shocking even. The press release read as such:
"Marvel and Edgar Wright jointly announced today that the studio and director have parted ways on ANT-MAN due to differences in their vision of the film. The decision to move on is amicable and does not impact the release date on July 17, 2015. A new director will be announced shortly."
If that wasn't enough of a hit for the company, over the weekend, it was announced that Drew Goddard is stepping away from the Netflix original
Daredevil
series, to be replaced by fellow
Buffy
alumni Steven S. DeKnight. Goddard's exit is believed to be because of Sony pushing the
Amazing Spider-man
spin off
Sinister Six
up on the schedule, despite it's parent film being viewed mostly negatively and no one in particular asking for a
Sinister Six
film. Goddard will remain on
Daredevil
as a producer, and
they will proceed
with the series using the initial two episodes Goddard wrote.
As for
Ant-man
, there seems to be a lot more at work. There are rumors, and they are only just that, that the decision was made based on the fact that
Ant-man
was meant to go before the cameras within the next couple months, to make the announced release date of Summer 2015. And that Wright was not prepared to the extent that Marvel was satisfied to make that schedule.
Another rumor
claims that the higher ups at Disney insisted on a last minute rewrite of the script by Wright and Joe Cornish, which Wright would not support. It is important to note that
Ant-man
has been in the works for 8 years. The development of
Ant-man
represents the most work Marvel has put into a picture in the history of the
MCU
, and that includes the entire
MCU
.
Kevin Feige has stated in the past that
Ant-man
has only remained part of their plan because of the enthusiasm they've had over Wright's vision. But what has consistently delayed the film has been Wright himself.
Ant-man
was meant to follow
Iron Man
and the
Incredible Hulk
, but was pushed back so that Wright could make
Scott Pilgrim
and
The World's End
. Wright, somewhat notoriously, is a perfectionist, taking extreme care to over see ever detail of his films is done just so. While this method produces excellent works (I'm less a fan of
Scott Pilgrim
than Wright's other projects), it works best when down independently. Marvel keeps a tight schedule, and have spent nearly a decade bending over to accommodate what was essentially a passion project for Wright.
It is also, sadly, nothing new for Marvel. Jon Favreau left the
Iron Man
films due to Marvel's insistence that he make room in his story for their universe building. Patty Jenkins left
Thor: The Dark World
due to "creative differences," and they apparently encountered similar issues with eventual director Alan Taylor over the film's final cut, which likely means Taylor will not be revisiting Asgard any time soon. While they have shown considerable enthusiasm in providing unique voices like Joss Whedon, Shaun Balck, the Russo Brothers and James Gunn the opportunity to play in their sandbox, Disney seems less enthusiastic than front man Feige in trusting those voices to deliver a sellable product (considering that no
MCU
film has been anywhere near a financial failure, Disney really should be less up tight about the creative end of things).
Loosing Wight behind the camera is a deep cut for Marvel. Loosing both him and Goddard (though Goddard in more friendly circumstances), and it will be very interesting to see how they approach the repercussions of these announcements in the coming weeks. Especially as it relates to the condition of the
Ant-man
script, and the identity of their eleventh hour replacement in the director's chair.
Via
Collider
,
twice
.