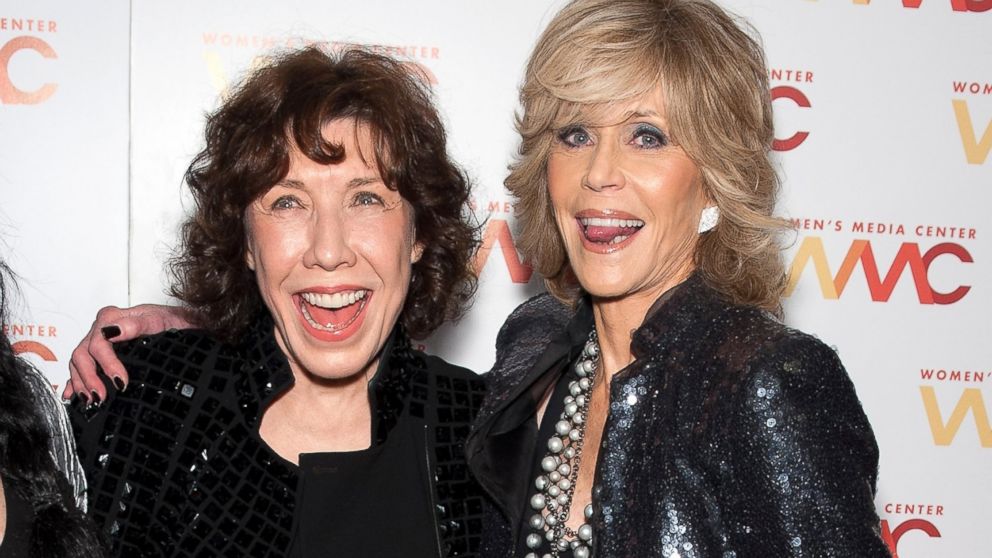 Netflix really is going out of their way to distinguish themselves. The recent
Emmy nominations
all but prove that the era of the broadcast networks is over, and Netflix has, in only a couple of years, proven themselves to be on equal footing with the cable companies (something that other digital services like Amazon have yet to do). And like any object gaining momentum in a friction-reduced environment, they intend to continue accelerating until an opposing force provides adequate resistance (I ask you, what other sites use the dynamics of physics to describe television production). Case in point, their newly announced 13 episode sitcom
Grace and Frankie
, created by
Friends
producer Marta Kauffman and
According to Jim
producer Howard J. Morris, starring Jane Fonda and Lily Tomlin. Described as such:
"The single-camera comedy centers on nemeses Grace (Fonda) and Frankie (Tomlin), whose lives are turned upside down when their husbands announce they are in love with each other and plan to get married. The women, much to their dismay, find that their lives are permanently intertwined and, much to their surprise, find they have each other."
The husbands in question? To be played by Sam Waterson and Martin Sheen, making this cast perhaps the most gravitas rich cast of any TV series, ever. And it's a comedy, something everyone here is more than capable of, but not know for (Tomlin excepted). It's clear that Netflx was interested in chemistry when assembling this cast. Tomlin and Fonda are of course two thirds of the cast of
9 to 5
, but Waterson and Fonda are both coming off of great interactions in HBO's
The Newsroom
. Tomlin meanwhile played Sheen's secretary on
West Wing
for more than half of the series run. And yes, that mean they've all also been through the Aaron Sorkin meat-grinder.
Now, if they can find a cameo role for Dolly Parton, they'll be set.
Via
Uproxx
.