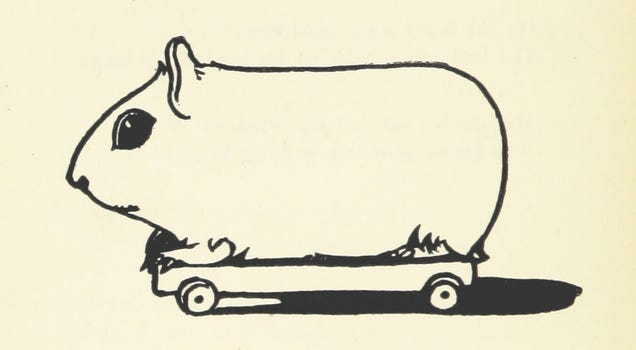 I learned something yesterday, and I always love doing that. Makes me feel like a pitcher getting filled up. Except I can never be full, and the pitcher is essentially infinite, and so is the amount of water that I can be filled with, because the water is a metaphorical manifestation of knowledge, and thus not water at all, and I think the metaphor has begun to wear itself thin...
What I learned is that the British Library has
a flickr account
. Then I learned what a "flickr" is, and amazingly it wasn't filthy internet sex jargon, so I continued to learn. And what I learned is that the British Library has been scanning and posting public domain images from their collection, which consists of 14 million items, including items dating back 4000 years. Most of the images they've scanned are from books from the 18th and 19th centuries, but some older engravings are on there too.
So far, they have 10,000 pages of images scanned. Not 10,000 images, 10,000
pages of images
. You want to waste a chunk of your day, I highly recommend scrolling through them. There is a fair number of landscapes, quite a lot of farm animals, and a significant amount of decorative facial hair. And all of it is interesting, which is the best part. And occasionally, you encounter something like the image above, which is
a 1899 image
of a guinea pig on a proto-skateboard, "taken from page 152 of
Lilliput Lyrics
... Written by William Brighty Rands, edited by R. Brimley Johnson and illustrated by Chas. Robinson."
And that's a solid way to end the week, I think.
Via
io9
.