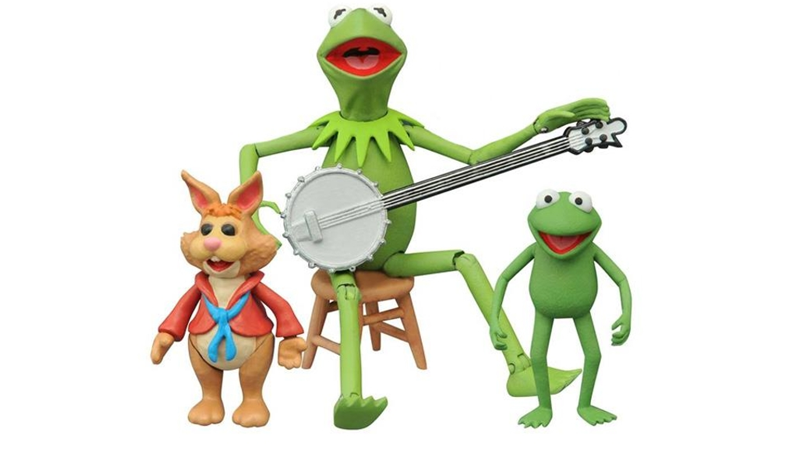 Today is an arm-flailing good day for a fan of the Muppets like me. ABC has announced that they have
increased the episode order
of the current season from 13 to 16, which for the inaugural season will constitute a full season order (the show was always meant to be a limited run, as ABC intents to launch new series in the spring). The show, while not a blockbuster in the ratings, has been steady like most other programs on ABC.
And in other Muppet news, Diamond Select toys have announced that they will be putting out a new Muppet line of 6 inch scale figure next spring. The figures will come in waves of duel packs, the first wave of which will consist of Kermit, paired with Robin and Bean bunny, Fozzie paired with Scooter, and Gonzo paired with Camillia. The line will inevitable continue with other prominent Muppets paired with fan favourites in further waves (my prediction for wave 2: Piggy and Pepe, Bunsen and Beaker, and Staler and Waldorf).
Long time readers might be familiar with my affection for the
Palisades Muppet figure line
, which I firmly believe to be the single greatest mass market toy line ever manufactured. these figures do no live up to their predecessor, but that is an impossible task. However, they do look quite good. Bonus points for considerably more points of articulation (the Palisades line was largely static). The former line provided me with all the Kermit, Fozzie and Gonzo I could want, but I will be picking up at least the Kermit set of this line because of his two smaller companions. Palisades never got around to making a Bean Bunny (a character many might best remember as getting a wreath chucked at him in the Muppet Christmas Carol), and their only Robin figure came in a Scout's uniform. considering that these are on the same scale, and match so reasonably with the former figures, these two will make welcome additions to my Muppet figure family.
hit the jump to get a look at the Fozzie and Gonzo sets.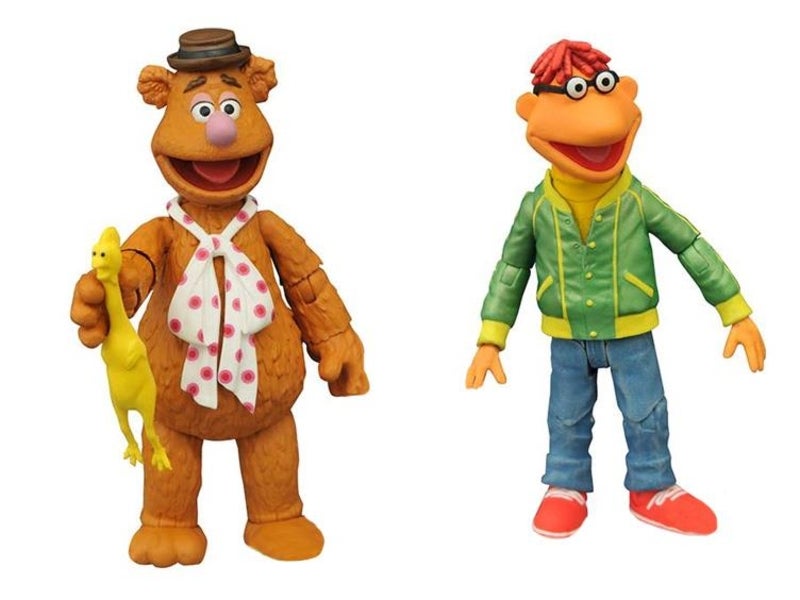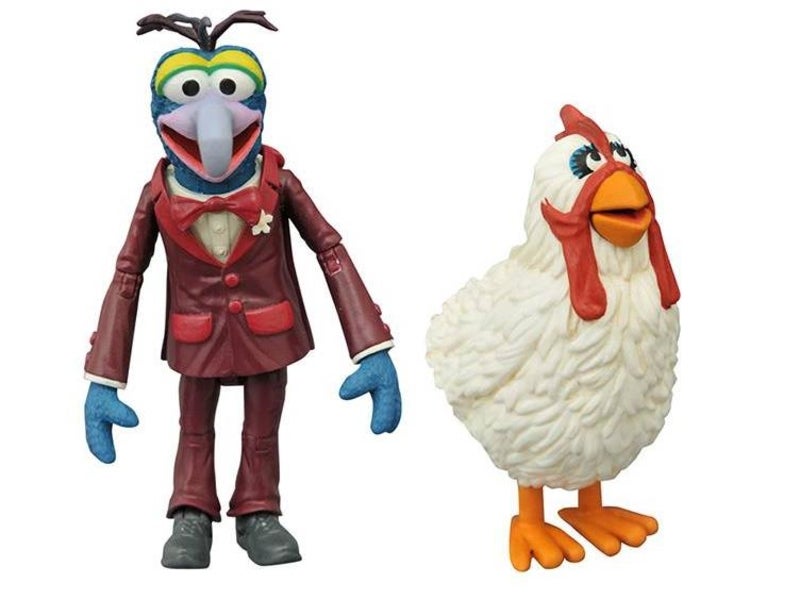 Via
Gizmodo
.